The most expensive, and the most efficient Cable type, Glass Fibres suffer very little distance-related energy loss. They tolerate currents up to High Voltage (512 EU/t). It loses 1 EU/t every 40 blocks. (0.025 EU per block)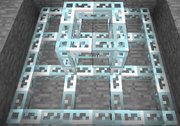 Technically better then HV cable, but more expensive.
| | |
| --- | --- |
| Low Yield Craft | High Yield Craft |
| | |
You can use Silver Ingots instead of Redstone to get 6 Glass Fibre Cables instead of 4 and it is advised that players do so, as Redstone is used in several other crafting recipes, likely leading to shortages. Thus use of it in recipes that can be completed without it is not advised. As Diamonds are generally rare, it might also be a bit lighter to the wallet as one gets two extra pieces of Glass Fibre per Diamond used if Silver is used instead of Redstone.
If you're using an Energy Condenser, the Silver recipe is still more advisable, as it costs 1537 EMC/item, as opposed to the Redstone recipe, which costs 2081.5 EMC/item.
Currently does not explode when transmitting > 512 EU/T as of 3.1.2 / MC 1.2.5.
Video Tutorial
Edit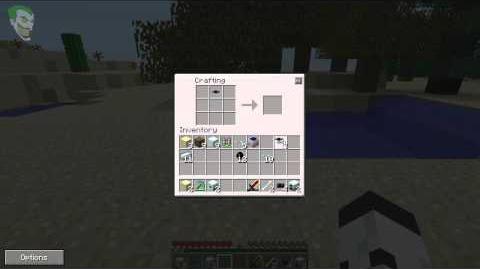 Industrial Craft
 

Machines

Components

Gatherers

Generators

Processors

Utility

Advanced
 

Nuclear Reactor Components

Cooling

Radioactive
 

Tools

Mundane

Powered

Transmitters

Utility