Dark Matter Furnace
Type
Furnace
Physics
Yes
Tool
Stackable
No
EMC Value
1,114,120
Included in
Equivalent Exchange
The Dark Matter Furnace has 8 input queue slots and 8 output slots. There is also a single slot each for input, output, and fuel. When smelting ores, it has a 50% chance to double its output each smelt. It is 2.5 times more fuel efficient, and roughly 20 times faster than a standard furnace. If, when it's smelting, there is a chest adjacent to the furnace, it will place the end product into that chest.
Note: When using Charcoal, it treats it as normal Coal, but when using normal Coal, it gives it a fuel value 4 times its original equivalent.
It can be powered directly by a Collector or Relay. It will also accept Alchemical Coal, Mobius, or Aeternalis Fuel as a source of energy.
Crafting
[
]
EMC Composition
[
]
8 x 139,264 (Dark Matter Block) + 8 x 1 (Furnace) = 1,114,120 EMC
Video Tutorial
[
]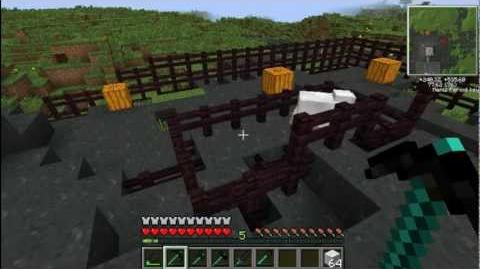 Equivalent Exchange
 

Resources

Blocks

Matter

Covalence Dust

Fuel Items

EMC Storage

Other
 

Tools & Weapons

Dark Matter

Red Matter
 

Armor

Dark Matter Armor

Red Matter Armor

Gem Armor
 

Power Items

Utility

Divining Rods

Rings

Stones

Block Manipulation