Coalfuel Cells can be used to fill
Empty Fuel Cans
.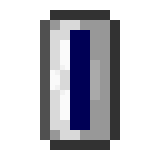 Coalfuel Cells can be used with the Canning Machine to fill Empty Fuel Cans that can then be used in Generators to produce EU. 6 Coalfuel Cells are required to fill an Empty Fuel Can.
A Fuel Can filled using Coalfuel Cells is the longest burning fuel in a ComputerCraft Turtle.
Coalfuel Cells are made by putting a Hydrated Coal Cell in a powered Extractor.
Industrial Craft
 

Energy and Wiring

EU Storage Blocks

EU Storage Items

Transformers
 

Machines

Components

Gatherers

Generators

Processors

Utility

Advanced
 

Nuclear Reactor Components

Cooling

Radioactive
 

Tools

Mundane

Powered

Transmitters

Utility